HEARTH
PRACTITIONER
TRAINING
Become a bold role model and a successful leader who creates her life on her own terms - guided by her heart, spirit, womb and pelvic bowl.
Do you want to embody a sacred connection with your body and sexuality…and then guide women to heal and rise by doing the same? Are you ready to step boldly into self-leadership: working for yourself (rather than someone else) and growing a life based on your absolute soul's truth while finally relaxing into financial freedom and abundance? Are you excited by the idea of being a pioneer of groundbreaking work?
Changing women's lives and creating ripples of healing in communities (and the world) by tapping into the power and wisdom of the pelvic bowl; recognising it as the key to bringing women home to their innate power, sensuality, vitality, pleasure, and aliveness.
Enrol Now
"This is work that comes from the soul, through this training each of us are opening our expression of our own soul in our own unique authentic way."
- Andy
"It feels like rooting deep into myself and my system, and at the same time - very expansive."
- Alex
"I am not afraid of my lightness or my dark anymore. I don't need to navigate what other people think of me. I can just be with what is and what wants to come through me. I am in peace."
- Laura
Centres around women's sexuality and female wellness
Has a strong focus on the pelvic bowl
Weaves together healing and pleasure
Is shamanic, earthy and spiritual
Is rooted in and backed by science
Is anchored in safety and prioritises creating trauma-informed spaces and nervous system regulation
I know you have a magic in your soul and a deep desire to share your gifts with others; facilitating transformational, grounded and impactful medicine work with women. That's why you're here and you're exactly in the right place.
Imagine this: 
Showing up for work confident, grounded and empowered in your own space-holding / healing capabilities
Empowering women to finally heal and come home to their bodies, minds and souls in a grounded, trauma-informed, and life-changing way
Being a sought-after practitioner: having a waitlist of clients longing to work with you
Complete control over when, how much, and where you work
Healing your relationship with money and earning what you need to thrive
Hosting sold-out retreats in beautiful locations that bring people together, kindle community and change lives
Being invited to share your niche wisdom on podcasts and panels about the trauma-informed transformational Pelvic Bowl work you facilitate for women
Enrol Now
TESTIMONIALS
These are real-life examples of what the 2023 cohort has experienced so far (and at the time of writing we are only halfway through...) We can't wait to add more beauty to this list!
"I really value the multidimensional aspect of this training and diving deep into all the different layers. It's not just straight into sexuality, rather it encompasses the whole complexity of what it is to be a woman; from the mind, into the emotions, into the sensations and feelings. At the same time embracing the spiritual and shamanic: journeying into different realms and time and space dimensions, alongside the very practical and physical. It speaks to me because it feels really whole."
"Grace has been an inspiration for me for many years, and I really appreciate her realness and authenticity….she beats to her own drum…it's like she's a channel for this work, for the feminine, and you can tell from the way she teaches that it's coming from the soul, that it's anchored."
"Spending this kind of money on myself was such a huge liberation! The moment I clicked pay…I knew I had invested in myself. I knew that I wanted to make sure I had the best foundation possible so I can thrive."
Ancient history shows us that the pelvic bowl was celebrated and that sexuality was revered as sacred. Our ancestors knew that a woman's deep power lived between her thighs. Now, however, sexuality has been capitalised upon and shamed; and through this, its true essence stripped away. As a result, pelvic bowl wisdom has become dormant and with that comes an epidemic of women disembodied and disconnected from their spirit.
Through the HEARTH Practitioner Training, you will learn how to take your clients on a life-changing journey where you assist them in breaking through the limiting patterns, conditioning, emotions and energy that keep them stuck. You'll help them move past contraction and from living life disconnected from their power and spirit, into a life that flows, that is abundant, where they feel exquisitely "turned on".
HEARTH Practitioner Training will enable you to support your clients to truly inhabit their whole body. We bring a special focus to healing touch and massage of the Pelvic Bowl; along with relationship-building through somatic and spiritual awareness. This provides access to the multidimensional, wise and ancient parts of her. We guide her back home to her flesh, blood and bones, and through this, she comes into remembrance of the magic of her nature, who she truly is and what she came here to be.
Please note that this training does not teach you how to perform bodywork on your clients, but you will be taught how to safely guide and teach your clients how to perform touch/bodywork on themselves.
In my experience, empowering women to perform self-touch/bodywork can be just as - if not more - profoundly healing than if a practitioner was offering the touch. You will be providing the keys to an autonomous and lifelong relationship with self and self-healing.
Enrol Now
BUSINESS
You'll be learning from me, Grace Hazel, a 6 figure leader, business owner and Priestess who has been at the forefront of women's pelvic bowl awakening and sensual/sexual healing for over a decade.
Not only will the HEARTH Practitioner Training take you on a journey of deep personal transformation and ensure that you take up space as a practitioner from the very beginning of the training… but we also include a business immersion so you understand how to run a financially successful soul-led healing practice, which is built around your values, gifts and vision for your ideal freedom-based lifestyle.
We want you to hit the ground running, sharing your gifts with the world. And we also know that talent alone doesn't make you a sought-after, successful business owner. Having sufficient business acumen and training does.
During the training be prepared for your life to change in miraculous and delicious ways like…
Having the courage AND resources to leave your full-time job, move country and travel the world 
Actually living a reality where your work matches your values, weaves around your life, so that you get to experience the lifestyle you've always dreamed of whilst doing work lights you up
Experience true financial freedom 
Enrol Now
PERSONAL
TRANSFORMATION
HEARTH Practitioner Training is a journey of transformation. You are your own best marketing. This is why we are training you to be a walking talking embodiment of the work you teach.
Can you take a moment to dream your biggest vision for your life?
Then have the courage to say YES to a 12-month container that will support you to strip away all of the self-induced limitations that keep you from becoming the "you" who LIVES that vision.
Perhaps your vision includes:
Working for yourself (rather than someone else) and growing a life based on your absolute soul's truth while finally stepping into financial abundance and geological freedom
Having the freedom to choose how much you work, when you work, and only working with people who light up your soul
Being a pioneer in groundbreaking work which changes women's lives; by tapping into the power and wisdom of the Pelvic Bowl and recognising it as the key to bringing women home to their innate power, sensuality, sexuality, vitality, pleasure, and aliveness
Opening up your psychic powers and receiving beautiful channelled messages from the earth and from Spirit
Feeling your creativity and sexual energy in full flow
Being in healthy, soul-aligned relationships with your friendships and family
Overcoming physical dis-ease / dis-harmony in your body so you walk in health and radiance
Our practitioners-in-training know that the way to become an incredible leader for their clients is to embody the work they teach. That means, during the 12-month HEARTH PT journey, you'll not only be receiving a high-level education but also becoming the woman who walks the talk of being in intimate connection with your sensuality, pleasure, vitality and life force.
Enrol Now
PRACTICE, SO YOU WALK OUT OF THE 12-MONTH TRAINING AS A CONFIDENT PRACTITIONER
From the very beginning of the training, we will lovingly stretch you by asking you to go out into the world and practice! This part of the training is when you will be carrying out case studies, leading other women in the training through therapy, coaching and rituals, taking empowering assessments, and gaining real-life experience with clients. We want you to graduate with a feeling of confidence, and our program has been designed to allow you to feel authentically anchored in your unique flavour and wisdom as a practitioner.
HEARTH'S VALUES AND FOCUS
ROOTING CLIENTS IN HOLISTIC PELVIC CONNECTION, HEALING AND REVITALISATION
A woman's vagina, cervix(space) and womb(space) hold a lifetime and beyond of information. It has been scientifically proven that emotions and memories are "stored" in fascia and other body tissues, and when unprocessed, this armour can lead to imbalance and dis-ease within her mind, body, spirit and sexuality.
Most women are living with their power centres congested because they haven't received the holistic care, education and wisdom to bring them into right-relationship with this part of them.
It will be your job as a practitioner to educate your clients about the magic of their pelvic bowl: from physiological and anatomy education, self-touch, somatic healing techniques, and pleasure activation, to guiding your client through healing ceremonies and shamanic rituals.
THE NERVOUS SYSTEM
During this training you will learn how to unravel the main reason that most women are in disconnection and imbalance, resulting in the epidemic of symptoms they are experiencing today. (Examples include: endometriosis, fertility issues, and sexual disconnect).
You will learn how women's internal and external environments create chronically dysregulated nervous systems. Practitioners-in-training are taught an understanding of stress, the parasympathetic and sympathetic nervous system, and the key role they play in women's healing.
In particular, we look at how to guide a woman back to health and healing via her nervous system - which impacts her whole ecology and biology positively. Regulation of the nervous system is a foundation of the work we do, before anything else.
FULL SPECTRUM WOMANHOOD
As practitioners, we celebrate the full spectrum of womanhood. From childhood until post-menopause, we approach each phase of a woman's existence with reverence and respect. We support shame to dissolve by honouring women in every facet of their being.
We focus on breaking down the armour that has accumulated from society's heavy conditioning related to topics such as body image, menstruation, menopause, sexuality, power, voice, and expression, and we call forth wild, raw and messy nakedness of the mind, body, heart, and spirit.
INTUITIVE COACHING AND THERAPY
HEARTH Practitioner Training teaches that our outer world is a mirror for our thoughts, feelings, and actions. Like manifestation, which is backed by science, you will support your client to connect to their highest vision for their life, and then you will hold them lovingly to that timeline, fiercely AND gently guiding them on a journey of transformational growth.
You will help them to therapeutically process the past, enabling them to shed inner and outer layers in order to become the self they came to earth to be.
TRAUMA-INFORMED SPACES
The foundation of all work as a practitioner of HEARTH is focused on holding exquisitely safe space. This safety facilitates deep transformation for clients and effective, lasting, integration. We prioritise providing education on how to support clients to work in a fully regulated way, which prevents re-traumatisation and encourages growth without creating more stress.
You will learn how to expertly assess stress responses, understand trauma types and will be given tools which support deep healing and liberation. Active consent and explicit boundaries are at the forefront of our method, ensuring clients remain in sovereignty for their experience: guiding them to feel confident, respected, and empowered throughout your journey together.
INTUITIVE ATTUNEMENT
As a practitioner, you will become highly sensitive to what is happening, beyond words, in 1-1 and group client spaces.
You will be supported to attune your body and psychic senses to the field of energy in the room and learn how to work with the information that presents itself in order to hold illuminating and powerful experiences for those whom you work with.
EARTHY EMBODIMENT AND SOMATIC TECHNIQUES
HEARTH is strongly rooted in the wisdom of the body as a modality for deep ceremonial journeys and healing.
We know that the body holds the answers and will guide us to an understanding of why we are experiencing disconnection and how to come back to wholeness (often referred to as "bottom-up healing").
You will learn to guide clients' awareness to their sensations, feelings, and emotions during sessions. By guiding your clients to "drop into the body" using specific embodiment tools, you will allow their body's wisdom to be expressed and seen. The particular techniques that you'll learn in the practitioner training have been likened to bringing forth "ayahuasca-level" realisations and healing.
MINDSET, THOUGHTS, BELIEFS
Alongside body-based healing, we also examine the mind - particularly the unconscious mind - and how it is responsible for creating situations in our lives which we don't consciously choose. Through looking at the body-mind connection from a neuroscientific perspective, you will learn how to create journeys for your clients which allow them to actively upgrade their self-image, thought forms, and therefore the way they relate to all of life, which has a direct impact on what life brings into their world.
CEREMONIAL HEALING EXPERIENCES
Since women are divine beings, it is only right that the spaces we hold and the journeys embark on create a temple-like experience where a woman's spirit is honoured and her wholeness and pleasure are holy.
As practitioners, we recognise a woman's body as The Altar and create spaces which are energetically and spiritually plugged into Earth and the infinite Current of Love. We become the priestess of the pelvic bowl and feminine spirit.
RESTORING WHOLENESS AND DISSOLVING ARMOUR
In this practitioner training, you will learn to support clients to melt the layers of conditioning that keep them stuck.
You will assist them to find their true centre, their deep inner knowing and wholeness.
You will guide them to cut through the noise of a culture that prizes achievement and accumulation above all else and bring them home to their spirit, wisdom and current of aliveness; and empowering them to recognise their own "enoughness".
HERE'S A GLIMPSE AT WHAT WE COVER IN THE 12 MODULES
ABOUT THE LEAD FACILITATOR OF HEARTH
Grace Hazel is a mother and the creatrix of HEARTH Practitioner Training. She has been at the forefront of women's healing for over a decade and has studied multiple modalities in the fields of psycho-somatic-sexual therapy, holistic pelvic care, shamanic sexual temple arts, ancient womb wisdom, and hands-on healing massage of the pelvic bowl.
Over the years, Grace has guided thousands of women to connect with the power between their thighs through retreats, workshops, 1-1s, online journeys and her podcast Conversations with Pussy.
She is recognised as a thought leader in the field of women's healing and sexuality and has had her work featured in Vice, Grazia, Women's Health Magazine, Balance Magazine, and Dose Magazine. She is regularly invited to speak on women's sexuality for numerous panels and podcasts. Grace's personal healing journey has seen her work extensively with the healing modalities of sexuality, somatic therapy and plant medicine via the facilitation of indigenous shamanic wisdom keepers. These journeys have greatly influenced the way she brings forth devotional medicine spaces for her clients' journeys.
Grace works with the systems and safety of holistic science and education and weaves this together with the priestess wisdom that is channelled through her.
She embodies a grounded, earthy, and authentic approach to bringing this work to life and wishes to support you to feel confident, empowered and excited to lead the movement your soul came here to be a part of.
Enrol Now
LET'S HAVE A LOOK AT OUR WORKSHOPS FROM THE GUEST TEACHER TEAM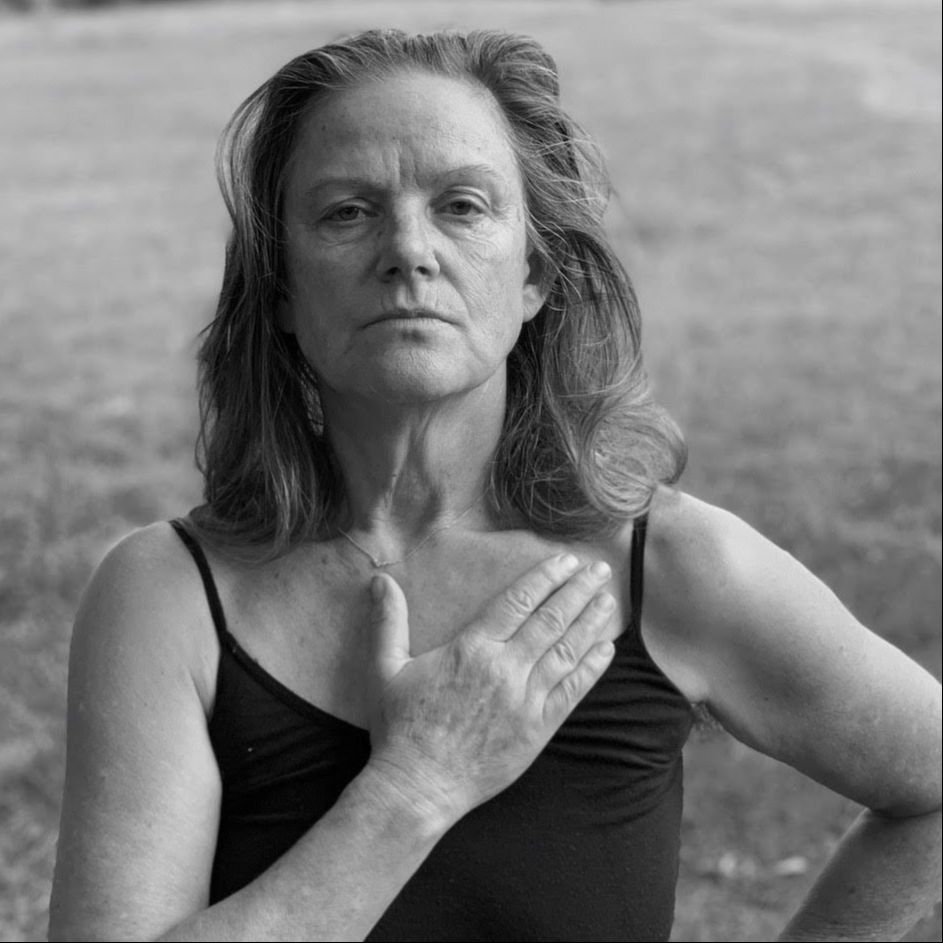 JANE HARDWICKE COLLINS
The Spiritual Journey of Menopause
HOLLY ROXANNE
Pussy Voice Activation
ALEXANDRA, ORIGINS PELVIC CARE
Sacred Physiology and Function of the Pelvis
ELAINE YONGE
The Anatomy and Spirit of Women's Pleasure
WHAT YOU'LL RECEIVE WHEN YOU ENROL IN A HEARTH PRACTITIONER TRAINING:
12 months of powerful live transmissions and learning playshops that will culminate in your graduation as a practitioner


A LIVE business and wealth training that will support you to hit the ground running and actually get to live the life you envision


A bi-weekly call with one of our support team (if desired)


A curriculum that uniquely brings together science, spirit, somatics, mindset and energy (taught online by Grace Hazel and a team of expert guest teachers who specialise in the fields of holistic pelvic care, womanhood, sexuality and spirit)


The certification AND confidence needed to facilitate safe, impactful 1:1 sessions, workshops and retreats


A personal journey of epic growth and awakening as you fully take up space as a leader, healer and coach who transforms lives; supporting women to rise up, experience inner wholeness and find intimacy with their body, heart, spirit and Pelvic Bowl


Ample opportunity to practice, refine and develop your skills to ensure you come out of the program ready and empowered to share this work in the world


Guidance, love and wisdom from graduates of the 2023 cohort of the Practitioner Training


A private Facebook community to support and enrich you in your healing and leadership journey


Lifetime access to the Vagina Awakening Online Studio


Lifetime access to Your Business as BIG as Your Soul Knows It to Be soul-business training


The chance to become part of HEARTH's core team: Imagine assisting future training, and in-person journeys, plus practitioner roles alongside Grace and a rich community of alumni women


(TOTAL VALUE: £25,000)
Enrol Now
THE INVESTMENT
The actual investment? We desire this vital work to reach far and wide. That's why we've made the investment for this program less than half the price of its true value…
The EARLYBIRD Investment
Here's where the magic happens…
We desire you to invest in this 12-month certification, feeling expansion and possibility running through your body!
Take a moment to imagine, feel and sense the practitioner and priestess you know you came here to be, and what your life looks like 12 months from now… See it in full colour and vibrancy and say a prayer out loud for your intention for joining…
Then take up space as the leader you are, and join us.
IS HEARTH PRACTITIONER TRAINING FOR ME?
Yes if you resonate and feel enlivened by any of the descriptions below…
You have a rich passion and adoration for women, and you desire to embrace a transformational healing modality that will powerfully and pleasurably support women to awaken and connect them to their rooted truth with integrity.


You desire to go on your own inner healing and awakening journey of the feminine spirit and pelvic bowl.


You want to build a life based on freedom: living and travelling where you choose, running a thriving healing business, aligned with the work your soul came here to do.


You want your work to match your values and to weave around your life so that you get to experience the lifestyle you've always dreamed of whilst doing work that lights you up.


You have a particular passion for earthy, embodied, authentic and raw connection with humans and want to make a living out of that.


You want to transform the lives of women and radiate in the knowing that you are part of a movement bringing feminine spirit, sensuality, intuitive leadership, and sexual and creative spirit back into women's bodies.


You want to love and honour women's spirits and bodies.


You are an intuitively led, deep feeler who desires to empower people to awaken to their potential and live an embodied life full of pleasure, creativity, prosperity and intimacy.


You know, feel and believe in spirit, soul, and energy.


You understand that this work is about your personal evolution first and foremost. You are ready to face your fears, pierce through your limitations, take responsibility and move way past the lines of your comfort zone.


Self-responsibility is your way (you're done with blame and you outgrew victimhood years ago).


You are ready to step through the fear and anxiety of your limiting beliefs and boldly say YES to your vision, as you place your precious time and money in this container. You know that the act of hitting "pay" will support you to be held in a field of heightened energetic activation, which will immediately support opportunities to unfold and transform your world.


Enrol Now
"I am becoming a woman who can stand alone, yet always open for real and true connection. And I know this will empower me to be a really safe practitioner."
- Laura
"If you feel that spark, if you feel there's that pull…I wouldn't really encourage you to listen to it and then the rest flows, the rest will fall into place for you if this is where you're meant to be."
- Andy
"My system feels more regulated and I feel calm and more alive!"
- Alex
FEEL AND MOVE, WE'RE HERE TO WELCOME YOU… 
PRICES INCREASE  ON MONDAY 16TH OCTOBER
Ready now? Click 
here
 to join the 2024 practitioner training.
What is the timing of the modules?
What if I can't join live?
How much time should I set out for each module?
I'm not certain that I want to be a practitioner, is this still for me?
Will this training certify me to do bodywork and massage on my clients?
What is the refund policy?
How much can I earn as a practitioner?
How long do I have access to the course?
What happens once the training is complete?
How can I get support during the training program?
PRICES INCREASE IN JANUARY
HERE'S HOW TO KNOW IF THIS PROGRAM IS NOT A MATCH FOR YOUR RIGHT NOW
(We're super clear on who we can help, and who isn't right for this program).
You're prone to passively consuming content, rather than engaging with it: flipping open your laptop to watch a recording of a group training, while chewing on your dinner, toggling between screens and then taking zero action is not going to lead to the results that you want.


You have a tendency to blame or regularly project your feelings onto other people: you make excuses and pull out of courses or programs at the sign of a challenge.


You're wholly practical in your approach to life: you don't believe in energy, or a higher consciousness such as spirit, the universe, or god.


You need an abundance of worksheets, checklists, and 1-2-3 steps to feel as though you're growing or receiving value: whilst this program is guided and holds structure for you to feel safe, your body's wisdom cannot be accessed from the head, your intuition is what guides you there.


IF THESE APPLY TO YOU, YOU'RE NOT THE RIGHT FIT FOR THIS PROGRAM RIGHT NOW. MAYBE NEXT TIME!
PICTURE THIS… 
You wake up in your fresh bed sheets after a luxurious lay-in, you take time to connect to your body with self-touch and movement. There's no rush; you've carved out the mornings in your schedule for "you time". You know self-care is a fundamental part of being anchored in your role as Priestess and your life is spacious enough to allow the time and space for it these days.
After you've nourished yourself with your favourite fresh breakfast, you open up your schedule for the day. You smile as you see in your Google Cal that you have a 1:1 with a client who lights up your soul to serve. Then an interview on a prestigious podcast where you'll be confidently sharing about pelvic bowl healing and awakening. In the evening you're meeting a dear friend for dinner, and you'll be bringing your magic together, planning the Sacred Sexuality retreat you're hosting together next year.
You breathe deeply into your Pussy. Place a hand on your womb and the other hand on your heart, and say a big thank you to your inner guidance for getting you to this point, where your work lights you up, your creativity has a channel and it's being used to make a huge sacred impact in the world. Your life turns you on, you are a leader directed by the Divine, and your business and bank account is thriving.
ARE YOU READY TO LIVE YOUR VISION? ENROL NOW
WANT MORE INFORMATION?
We got you. Click here to request the HEARTH brochure
Got questions? 
Send us an email on [email protected]